Librarian: Amy Armstrong
Welcome to the school library!
The library is open to all students throughout the school day for study and for socialising outside of lessons. Board and card games are available for use in the library. All students are issued with a Library card, which they can use to borrow books and use other library resources, such as kindles and iPads. Click on the link to search the Library catalogue to see the books available, and resources we have on offer.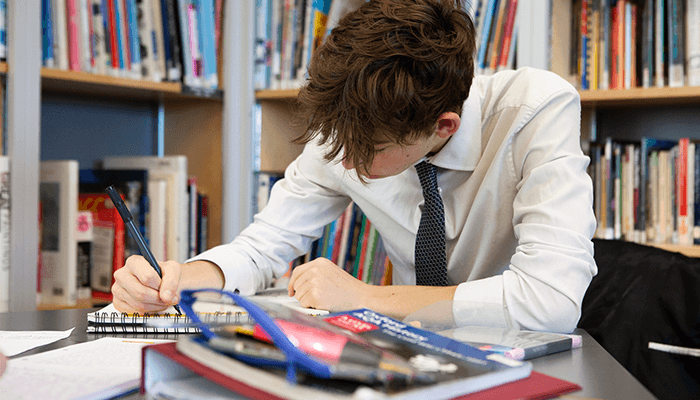 World Book Day
We celebrated World Book Day for an entire week with a book-inspired Escape Room. Students and staff were given ten minutes to try and complete the puzzles, crack the codes and escape the library. Across the week more than 20 teams took on the challenge, but only 5 managed to crack the puzzles in the allotted time; congratulations to those students! Many thanks to the Student Librarians who rejoiced in the opportunity to run such an exciting event.
Waddesdon Community Library
The Community Library is open once a month on Mondays 3.30pm – 6pm.
Info and facilities
Book and DVD loans – books are suitable for all ages
Local Studies
Waddesdon newsletter archive
Internet access
Careers Library
Careers adviser (please email to arrange this beforehand)
Study area
Promo
Waddesdon Community Library is the perfect venue for your book club! Please contact us for more information.
Volunteering at Waddesdon Community Library
We always welcome volunteers so if you can offer a hour a month (or more) helping out in the library, teaching IT skills, taking over our social media feeds or helping to run events, please let us know!
Community Cinema nights will be returning in the Autumn – watch this space and our social media feeds for more information.
Email: library@waddesdonschool.com
Call: 01296651382
Twitter: @Wadcommunitylib
Instagram: waddesdoncommunitylibrary