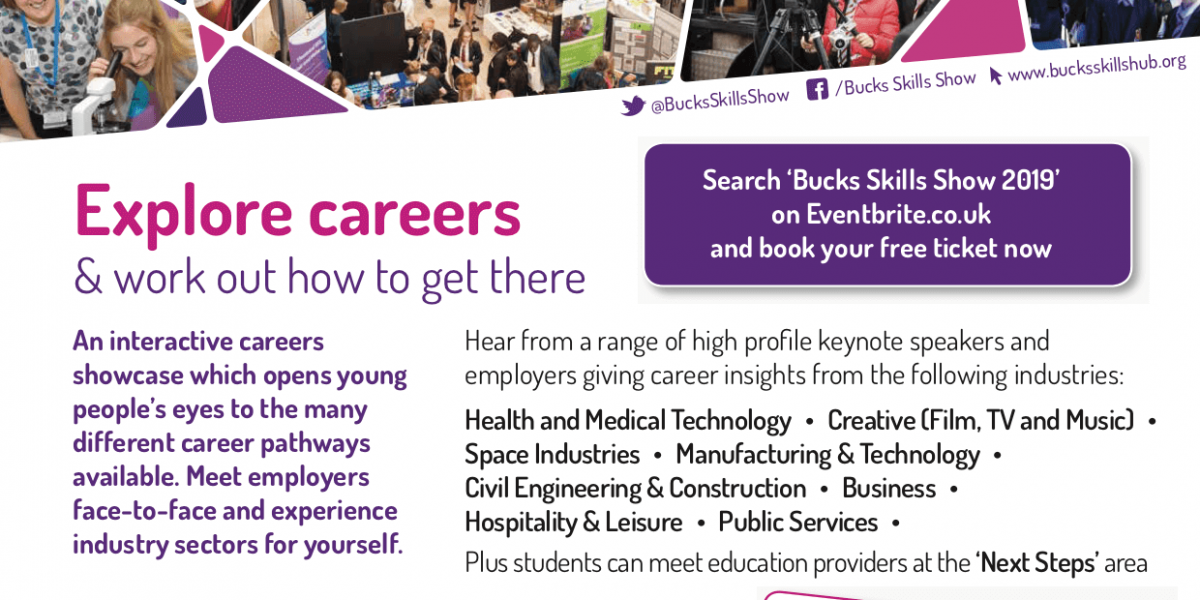 19 October 2019 - 09:30
The Gateway, Aylesbury
An interactive careers showcase which opens young people's eyes to the many different career pathways available. Meet employers face-to-face and experience industry sectors for yourself.
Hear from a range of high profile keynote speakers and employers giving career insights from the following industries:
Health and Medical Technology • Creative (Film, TV and Music) • Space Industries • Manufacturing & Technology • Civil Engineering & Construction • Business • Hospitality & Leisure • Public Services •
Plus students can meet education providers at the 'Next Steps' area.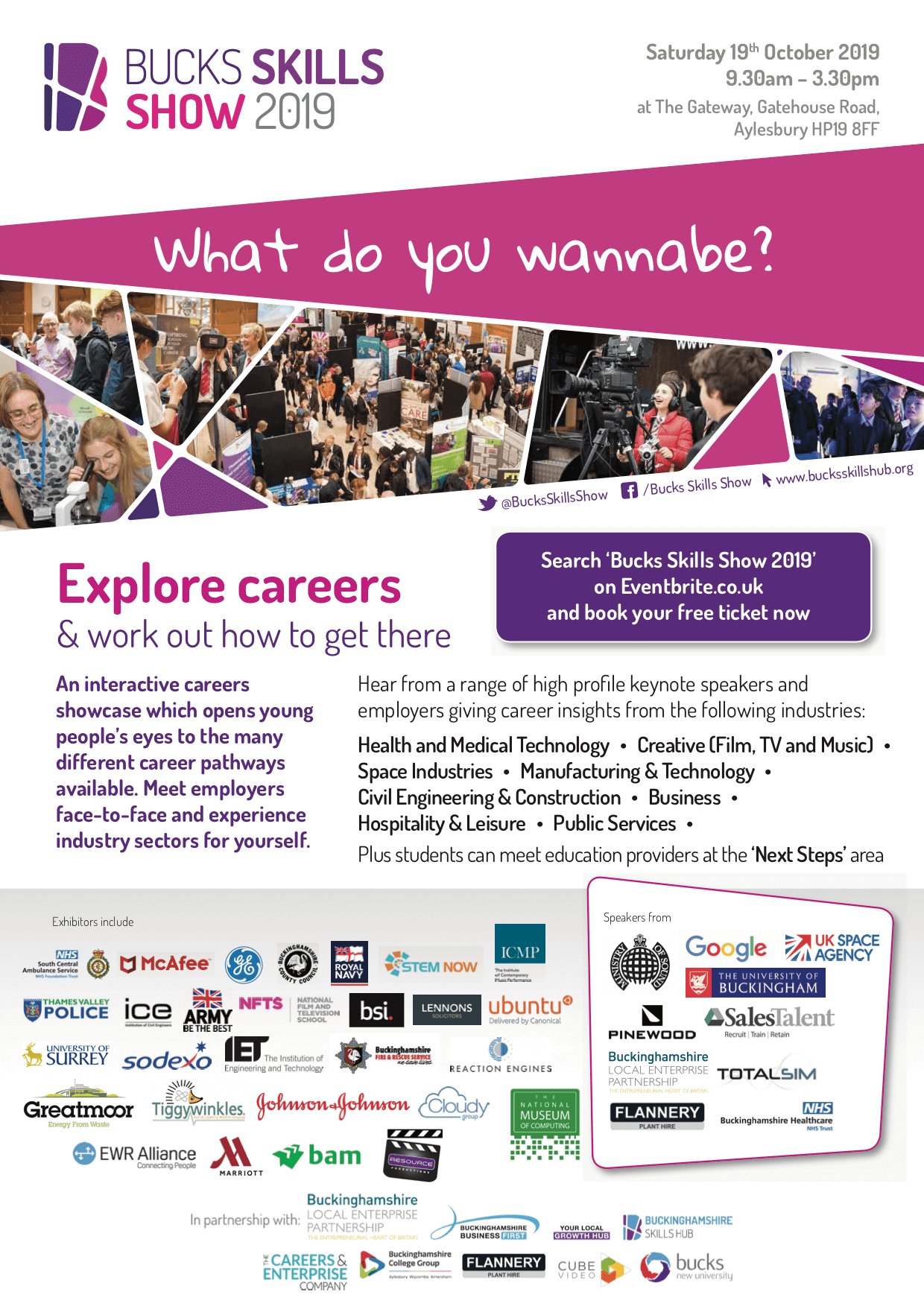 EVENT INFO :
Start Date:

19 October 2019

Start Time:

09:30

End Date:

19 October 2019

End Time:

15:30

Location:

The Gateway, Aylesbury

Website:

thegatewayaylesbury.co.uk