After lockdowns and delays, at last we had the opportunity to enjoy our Musical Showcase and to be blown away by the talent, skill and hard work of our performers and musicians. Year 8's Elsie and Year 12's Hannah, who both took part, tell us more.
The musical showcase has helped me learn many new skills. It all started in July 2020 when we were in lockdown and working from home. There was an assembly to watch explaining what was going to happen with the show this year and how it would work. 
I remember Miss Turner saying that it was going to happen no matter what and she was absolutely determined to make it happen. So I sent in an audition just like everyone else and was thrilled to find out I was going to be a part of it. My friend and I were so excited to be a part of the showcase. 
Our year group were doing Matilda so we learnt the songs and dances and recorded them before the Christmas holidays. I loved seeing how the lighting and camera work was done. It was odd performing to camera and not a live audience but at the same time, you could just take your time with it and do a retake if you made a mistake. It was nice to see all the other year's performances and what they had worked on, everyone had done such an amazing job. A big thank you to all of the staff who have helped put this show together, it was fantastic.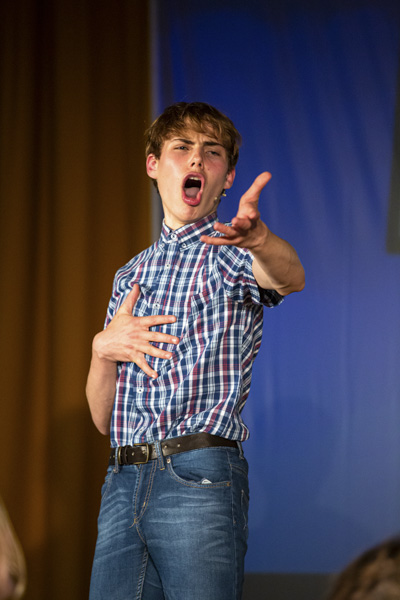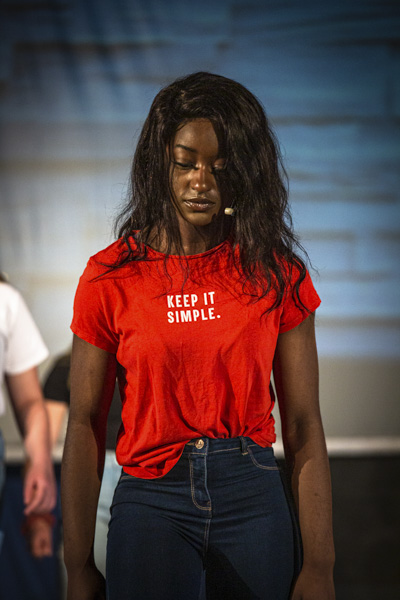 This years showcase was a new experience for us all, but given the circumstances, all year groups still managed to create something magical. Although covid sadly took away last years November show, it forced the performing arts team to think more creatively and innovatively. We overcame plenty of obstacles (like year group bubbles and the lack of audience) on our journey to creating a medley of songs from everyones favourite musicals and proudly presenting it as an online showcase for viewers to enjoy at home. 
My personal experience as a part of the showcase involved a variety of skills and different roles within the different songs. For example in 'The Flight of the Blue Fly' the sixth form musicians had to play the accompaniment to the song, myself playing piano and singing, along with a clarinetist, guitarist, violinist and percussionist. Although this was difficult, the finished outcome of this number brought a new dimension to the showcase with a sense of self-made music. 
As well as all the practice gone into successfully acting and communicating our characters to the camera, we also spent time perfecting the songs vocally and visually, through dance routines and harmonies, all with the help of Miss Churchill and Mr Judson. For 'Run Away With Me' one of the sixth form solos (sung by Leon) I choreographed and staged a dance routine that intertwined with Leon's vocal solo, to tell a story of the characters' relationship and the journey they had been on. 
Overall, with creative direction from Miss Turner and Mrs Osborne and a huge thanks to Mr Scrivener, we managed to create a fresh, yet successful way of showcasing the abundance of talent that we have here at Waddesdon.