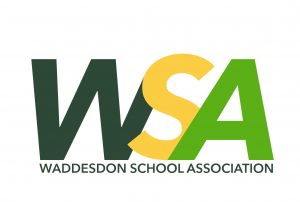 Waddesdon Winners Monthly Raffle Needs You
Across the United Kingdom schools are asking parents to make regular donations to help plug the gaps in government funding.  Waddesdon School increasingly has funding gaps like every other school and the aim of this letter is to outline how you as parents could help to ensure our children get the very best academic education and life experience they can during their time at Waddesdon.
Financial donations are, of course, always welcome. In addition, there are many other ways to support the fund-raising activities of our newly reformed Waddesdon School Association – from donating prizes, to manning a stall or attending the events themselves with friends and family.
We also ask that you enter the Waddesdon Winners Monthly  Raffle  – this enables you as parents to donate to our wonderful school whilst also giving you the chance to win prize money every month, for example: £100 cash.
1 Ticket on Parent Pay costs £12 and gives you one entry into the raffle per month for a year.
Whilst we'd love you to buy one ticket per child it would be even better if we can get you to buy a few more.If everyone donated just £12 per child per year we would raise over £12,000 per year. If you gave up the cost of a coffee per child per week we would raise over £135,000 per year.
| | | | |
| --- | --- | --- | --- |
| Tickets Bought | Chances to Win Per Month For A Year | Cost to Parent | Maximum Funds Raised for School Per Year |
| 1 | 1 | £12 | £12,000 |
| 2 | 2 | £24 | £24,000 |
| 4 | 4 | £48 | £48,000 |
| 5 | 5 | £60 | £60,000 |
| 10 | 10 | £120 | £120,000 |
Funds raised could pay for the creation of a new sixth form wing, a recording studio, the refurbishment of student toilets….. things that would make a huge difference to your child's everyday life and significantly enhance the day to day running of the school for all.
To sign up simply go on to Parent Pay and follow the instructions.
Thank you in advance. Blaise Brogan – Chairman – Waddesdon School Association